The map shows places in Newfoundland related to Vinland: by archaeological facts, research-based theories of local residents and foreigners alike, the fiction of filmmakers, or my own investigative phantasy. Some of the places I had already identified beforehand, based on literature research or earlier visits to Newfoundland; to others I was directed by people I met during my field studies; others again I found by following promising place names.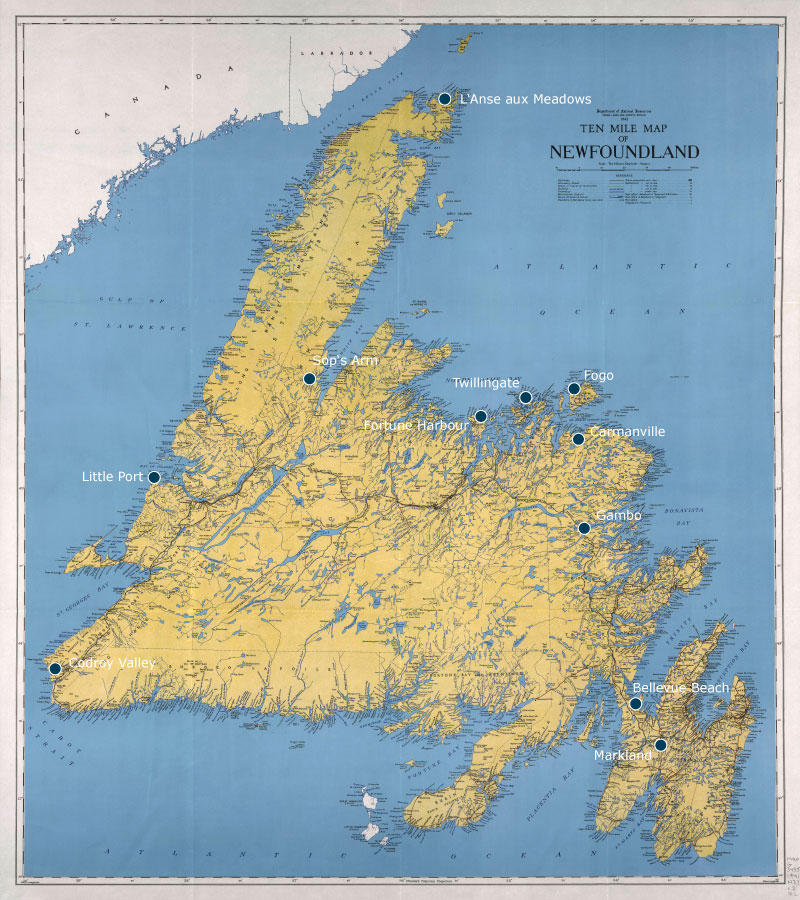 Digitized Ten Mile Map of Newfoundland courtesy of the Centre of Newfoundland Studies, Memorial University of Newfoundland

These are the stories I came across at those places − in text and images.

Click on images to enlarge. PDF opens in new window/tab.