spc


chaudière islands

Multimedia, virtual panorama tour, Canada 2010/2011

(scroll down to start tour)

The tour consists of a network of virtual 3D panorama spaces and allows the exploration the Chaudiere Islands, a small group of four islands located in the Ottawa River in the vicinity of the Canadian parliament. The name Chaudiere (cauldron or kettle) comes from the falls next by that used to fall down freely into a kettle-shaped basin and have been controlled by a ring-shaped dam since the beginning of the 20th century. The water power of the falls once turned the islands into an industrial center: At first being used to run saw and paper mills it has then been transformed into electric power and is running the turbines of three energy companies to the present day.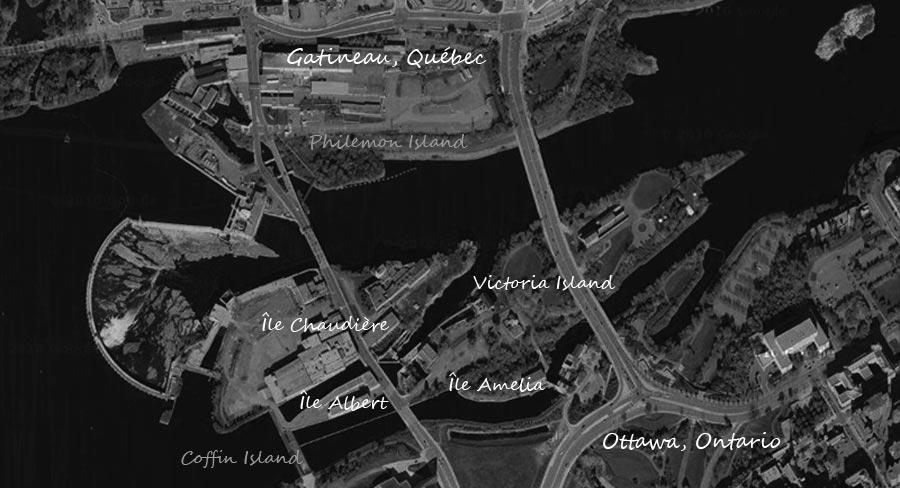 The Chaudiere Islands

The islands as well as the channel system between them is characterized by the impact of timber, paper and energy industries that have governed the place since the early 19th century. The borderlines between natural and industrial architectural structures are blurred, the network of over and underground, open and barricaded waterways, constructed and natural falls and dams seems unmanageable. Industrial ruins, rather antiquated but running and high-tech facilities for paper production and electricity generation lie amidst and amongst each other.

In contradiction to its prominent location, its long and vibrant history and its contemporary importance for the energy supply of the Canadian capital region, most people around are still surprisingly unaware of this place.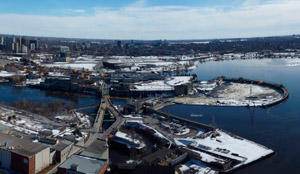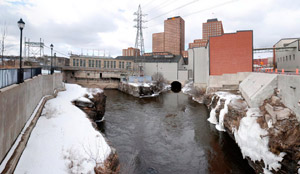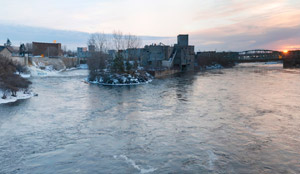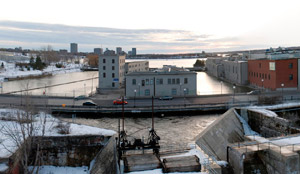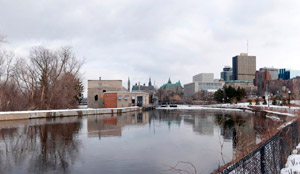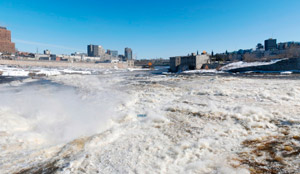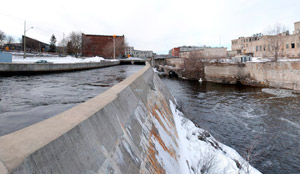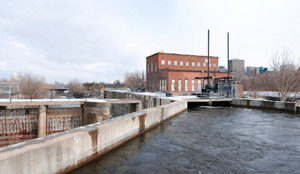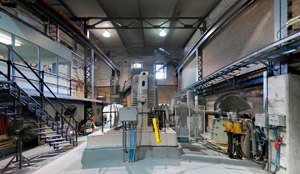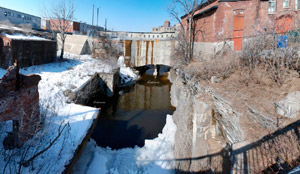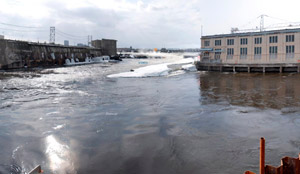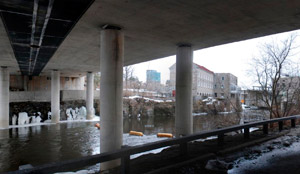 images: screenshots from the panorama tour

Directions:
Move over the islands along individual paths by mouse-clicking the semi-transparent orange and green hotspots (orange refers to a location in winter, green to one in summer time) and explore each location by left-clicking and moving the mouse. Click on the historic and video hotspots to see historic imagery or videos of the location respectively. The videos are opened in a popup window - just close it to end the video. Close virtual tour window to exit the tour and return to this website.

To view the flash files of the tour you might have to install a specific plugin for your browser (free download e.g. here for PC or here for Mac). With slower internet connections, the loading of new panoramas may cause some delay after clicking onto the respective spot.

The photo, video and sound footage for the tour was collected during an Artist Residency at the Centre DAIMON, Gatineau/Ottawa, Canada in early 2010 and in the summer of 2011.
The sources of the historical imagery are: Library and Archives of Canada, National Capital Commission, Energy Ottawa.

> start tour


---
< overview